Wednesday, April 13, 2011
Contact: RPD Info
415-831-2796
rpdinfo@sfgov.org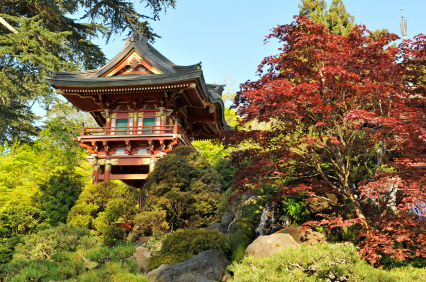 SAN FRANCISCO – The San Francisco Recreation and Park Department (RPD) announced today an effort to join Japanese Cultural and Community Center of Northern California for Japan Tsunami relief. During the 2011 Cherry Blossom Festival, a donation collection stand will be stationed at the entrance of the Japanese Tea Garden in Golden Gate Park.
RPD encourages San Francisco visitors and residents to visit the Japanese Tea Garden and donate to support the City's Japanese American community's effort to aid the Japan Tsunami victims and their families. The Garden opens daily from 9 a.m. to 6 p.m., and is located at 7 Hagiwara Tea Garden Drive in San Francisco's Golden Gate Park, east of Stow Lake, between John F. Kennedy Drive and Martin Luther King, Jr. Drive.
"We hope visitors of the Japanese Tea Garden will enjoy the beauty of the Garden and appreciate the Japanese culture but also will take a moment to remember those who suffered and are still suffering from the recent disaster," said Phil Ginsburg, RPD General Manager. "We also encourage support to our Japanese community partners' Tsunami relief efforts."
The Japanese Tea Garden in Golden Gate Park is the oldest public Japanese tea garden in the United States, created for the 1894 California Midwinter International Exposition and later expanded by Japanese immigrant Makoto Hagiwara. Visitors enjoy its elaborate carved gates and five-story pagoda, high-arching Drum Bridge, koi ponds, and stone lanterns, as well as the many Japanese and Chinese plants adorning its five acres. The flowering cherry trees are at their peak in March and April.