Friday, April 15, 2011
Contact: RPD Info
415-831-2796
rpdinfo@sfgov.org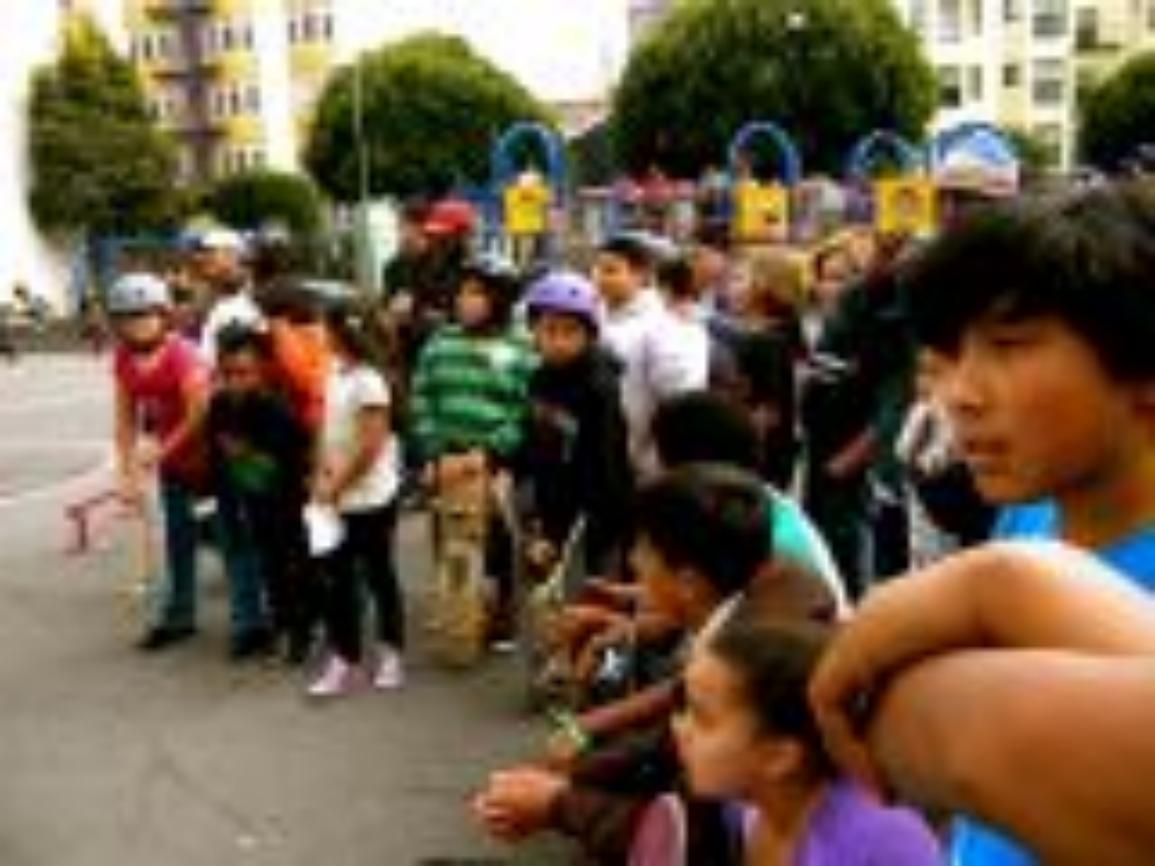 San Francisco Recreation and Park Department (RPD) today joined professional skateboarder Karl Watson in outreach to the young people at the Tenderloin Children Recreation Center. Phil Ginsburg, RPD General Manager and Karl Watson partnered together to encourage the youth to be active and pursue their dreams.
For the past two years, RPD has been working to launch a skateboarding program for youth in the City as well as to develop skateboarding areas in some neighborhoods. Recently, Daynin Gordon, a staff member of the RPD team, founded a skateboarding program called "Shred N' Butter". Daynin reached out to Karl Watson for help when he found out that the kids who signed up with the program did not have the resources or access to skateboards. So, Karl Watson and his charity organization, Karl's Causes decided to help, they donated skateboards and skate accessories to the program. "We are thankful to Karl Watson's generosity and his passion for skateboarding," said, Tim Roff, RPD Program Coordinator, who is also the one who provided Daynin the support that he needed to establish Shred N' Butter. "We are so glad that with Karl's donation the kids now will have the opportunity to experience skateboarding."
After Watson presented the skateboards to the RPD team, he took the opportunity to showcase his skateboarding talent, and gave some pointers to the kids at the recreation center. His performance was inspiring and brought out many skateboarding enthusiasts from all over the Bay Area.
The RPD Shred N' Butter skateboarding program starts this summer, and more information can be found on line at www.sfrecpark.org, or give a call to Tim Roff, RPD Program Coordinator, at 415-666-7020.