Conservatory of Flowers in Golden Gate Park
Tuesday, December 28, 2010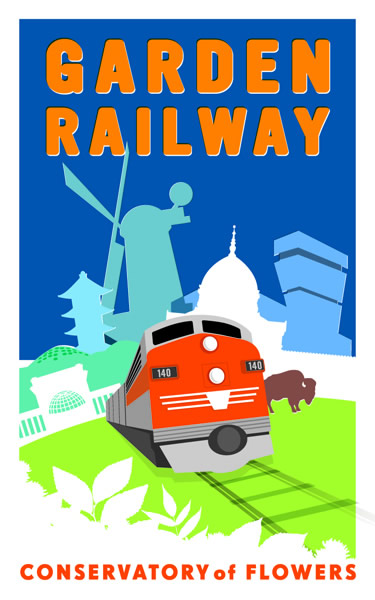 This holiday season, get on board for a magical, miniature tour of San Francisco's famed Golden Gate Park as the Conservatory of Flowers presents an all new Garden Railway display in celebration of the Park's 140th Anniversary. From the Dutch Windmill to the Music Concourse, this special one-time-only anniversary edition of the Garden Railway lovingly recreates the gardens, lakes and architectural wonders that have made the Park one of the most visited and cherished urban oases in the country since the 1870s.
Both new and return visitors will be delighted as G-gauge model trains and trolleys zip along on three separate tracks — navigating around replicas of ten of the Park's beloved landmarks, wending their way through mini versions of the Park's specialty gardens, speeding past sparkling water features that bring Stow and Spreckels Lakes to miniature life, and even whizzing by a wee bison paddock.
Now through March 13, 2011.
More info: www.conservatoryofflowers.org…