Tuesday, February 1, 2011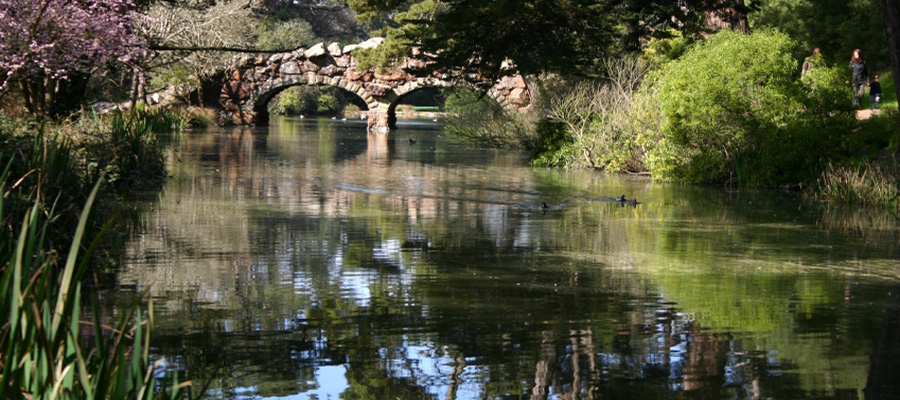 Board of Supervisors Approves Lease with New Operator to Turn Around Concession
SAN FRANCISCO– The San Francisco Board of Supervisors voted today to approve a lease agreement with award-winning concessionaire Ortega Family Enterprises to rejuvenate and operate the historic Stow Lake Boathouse in Golden GatePark.
Ortega Family Enterprises (d/b/a "Stow Lake Boathouse, LLC") will invest $233,000 toward capital improvements to the popular but deteriorating boathouse with the overall goal of improving the visitor experience at the facility.
A new indoor café area will be created from the existing boat repair area to allow visitors a spot to enjoy a snack and take in the charming ambience of StowLake. The café will recreate the atmosphere of the boat maintenance facility by incorporating boat repair memorabilia, historic photographs of Stow Lake Boathouse, and furniture created from reclaimed materials from fallen piers and old boats.
The Ortega family will also provide healthy, local sustainable food options to the public, as well as traditional Stow Lake favorites like pink popcorn. Menu items will remain affordable, ranging from $1 to $11.75, with most items available from $4.95 to $8.95.
Ortega will also purchase a new fleet of boats, valued at $152,000, to replace the existing aging fleet.
The new lease will run for a 15-year term, beginning in March of 2011, with a potential five-year extension. The vendor will provide a minimum annual rent of $160,000 to the City, with projected revenue to the City of $200,000.
"Ortega is an ideal partner to return the boathouse to its former glory," said Phil Ginsburg, general manager of the San Francisco Recreation and Park Department. "They have the expertise to rehabilitate such a treasured building and understand the importance of retaining the charm that visitors have come to know and love."
Ortega Family Enterprises has more than 20 years of experience working in public parkland and 22 years of accident-free boat and kayak rental management experience. It is a family-run enterprise that emphasizes environmental sustainability and best practices in all phases of its business and has a proven track record of turning around underperforming park concessions and maximizing their potential, including concessions at four National Park Service locations: Bandelier National Monument, Carlsbad Caverns National Park, White Sands National Monument and Muir Woods National Monument in the Bay Area.
In 2009, the Ortega family won the Marin Conservation Council's Green Business Award for its renovation and rejuvenated operation of the historic Muir Woods concession. They incorporated sustainable construction materials, implemented a trash disposal system that recycles and composts 90 percent of waste, and achieved significant electric and water savings.
The Board of Supervisors' action follows the Recreation and Park Commission's approval of the lease back in December.
Contact: Elton Pon
Phone: 415-831-2782
E-Mail: elton.pon@sfgov.org