Sunday, February 20, 2011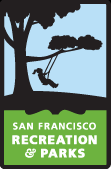 Dear Fellow Park Users: February is budget season for city departments, and as the San Francisco Recreation and Park Department moves through its budget planning for the upcoming Fiscal Year (2011-12), I want to take a few moments to let you know where we are and what you can expect from us in the next year or so.
Because we've been dealing with some pretty nasty weather this week, I think it's only fitting to let you know that there are sunnier days ahead at Rec and Park.
This time last year, our staff was grappling with an unprecedented $12.4 million deficit that not only tested us professionally but taxed many of us on a personal level. The deficit was part of an estimated $37 million we were asked to cut over a six-year period dating back to 2005.
However, with hard work from staff, new revenue initiatives and some difficult decision making, we were not only able to weather the storm but actually position ourselves for a rebound.
While we still remain nearly 200 gardeners and 80 custodians short of where we should be and have more than $1.7 billion in deferred maintenance projects, we are starting to reap the benefits from our efforts last year.
We have improved our recreation delivery model, delayed hiring, cut overtime costs and worked to reduce our worker's compensation costs by 26% in the current fiscal year.
Our main budget strategy, though, was to avoid as many cuts as possible by generating additional revenue through more special events, more partnerships and more amenities in our parks. For every dollar we raised, it was one less dollar we had to cut.
Events like the Outside Lands concert generated $1 million for the department, enough to pay for two electricians, two carpenters, two plumbers and two roofers. Our expansion of summer day camps resulted in an additional $750,000, enough for nine camp counselors. A non-resident fee at the San Francisco Botanical Garden, although somewhat controversial, guaranteed $250,000 in extra revenue for the department this year (enough to pay for three gardeners) and is projected to bring in $500,000 a year in coming years.
Our strategy is working, and although we've been asked to cut another $4.5 million for this next fiscal year, we're cautiously optimistic that we can meet this challenge by staying with the strategies we implemented last year.
At our four community budget meetings last month, you let us know what services were important to you to protect. Based on that feedback, I'm happy to report that there will be no increase to existing fees for programs or permits. There will be no further reductions to facility operating hours, and, we are actually increasing our scholarship fund by 15% because the ability to pay should never be a barrier for people to enjoy their parks.
We'll also continue to provide the additional amenities in parks that you want, including more food vendors, more special events and improved concessions. Whether you're looking for a hot cup of coffee to enjoy in our parks, or want to rent a bike to travel to other parks in the city, we are constantly trying to enhance your park experience.
In addition to this good news, I want to thank all of you for your continued support of our parks. We know that you're passionate about your parks and ultimately expect them to be clean, safe and fun. As we recover from the toughest financial storm our department has ever faced, we're confident we can continue to provide you and your family with the world-class parks and programs you deserve.
Warmly,
Phil Ginsburg, General Manager
San Francisco Recreation and Park Department